Mittens have been handmade since prehistoric times, when humans found out that they could create coverings for their hands! We've come a long way since those early days, and the pairs Mittens for Detroit receives show so many variations on a theme! The one constant is that people who make mittens understand their purpose – to provide warmth for hands on cold winter days.
Tens of thousands of handmade pairs have been created and donated to the kids, teens, and adults in and around Detroit, because of MittenMakers sending pairs to Mittens for Detroit since 2010.
We are extremely fortunate to have so many MittenMakers create and donate beautiful pairs to us every year. An average of 1,000-1,500 pairs of knit, crochet, sewn, and upcycled pairs are sent to us not just from makers in Metro Detroit and all parts in the Upper and Lower Peninsula, they also come from other states! Pairs have come in from New York, New Mexico, Arizona, Florida, California, Minnesota, New Jersey, Wisconsin, Illinois, Georgia… the list goes on and on! In fact, we recently received 100 pairs of gorgeous handknit pairs from Alberta, Canada! Thank you all for your time, energy, creativity, and generosity!
We are so honored to have been the charity that was the subject of the article on charity knitting in the Interweave Knitting Holiday Issue 2017 – www.interweave.com/article/knitting/charity-knitting-makers-hands. This beautiful article will show you what might happen with the pairs of new mittens and gloves that you create and donate to Mittens for Detroit! We accept pairs all year, so it's never too early or too late to mail them in!
Here are some suggestions for a starting place if you are looking for patterns for knit, crochet, or sewn mittens. If you knit or crochet, be sure to check Ravelry.com for free patterns. You'll find that yarn manufacturers often have free patterns, such as yarnspirations.com and lionbrand.com. You can also check our MittensMakers group page on Facebook, where we have a Curator of mittens patterns, as well as nearly 100 MittenMakers who will be happy to help you. Here's the link: https://www.facebook.com/groups/MittensForDetroitMittenMakers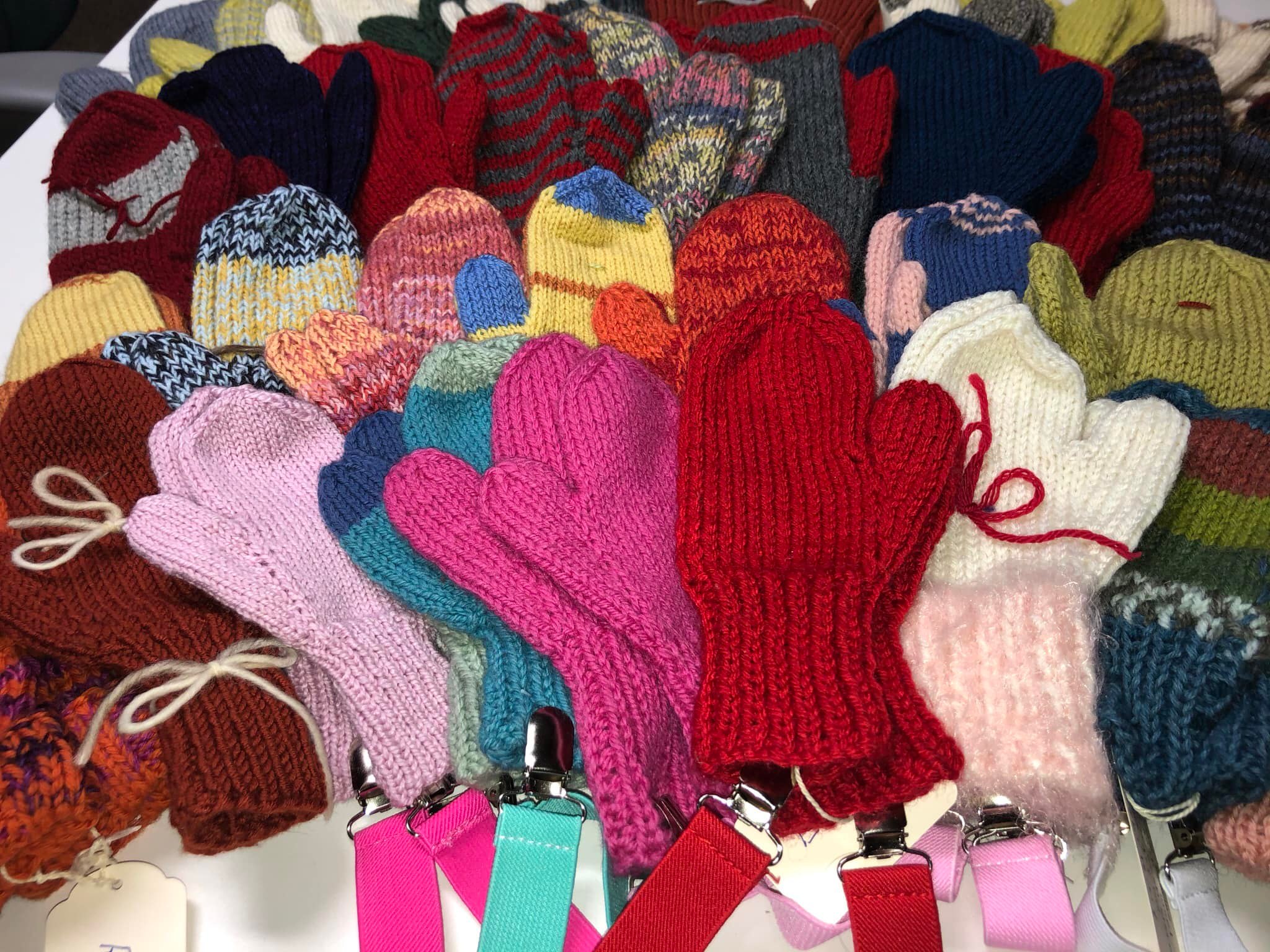 Looking for a pattern for knitting?
If you knit, there are many patterns online – we like this Easy-Knit Mittens by Lion Brand:
Looking for a pattern for crocheting?
If you crochet, why not try this Team USA pattern by Lion Brand:
Looking for a pattern for sewing?
If you sew, why not try this fleece sewing pattern from DIY Crush:
Looking for mitten pattern and support?
Join our MittenMaker Facebook group! All levels of makers are welcome.
Here's another video tutorial for upcycled mittens. This one uses a single sweater and hand-sewing. You can use more than one sweater (one for the front, one for the back), and you can use a machine to stitch it faster. This was sent to us by Mittens for Detroit supporter Lori Colburn!